Explore Roslin Glen by Nightfall like never before.
Spectacularly Lit with Fire and light installations.
Embark on a Quest, collect clues from creatures in the forest to solve the puzzle and find the gate to the Garden of Fiery Delights.
A wonderful evening of performances, music, circus and lots of Fire.
---
Grab your tickets while they're Hot!
Group tickets (up to 5 people per car)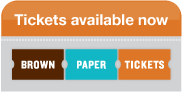 Individual tickets (includes free shuttle bus from Roslin)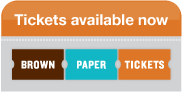 ---
This 1km walk is suitable for all ages and abilities with guaranteed smiles for everyone!
Delicious local hot food and drinks
Marshmallow toasting
Fire performances
Theatrical characters
Flame throwers
Interactive Quest game
---
FAQs
Q. How do I get there?
A. Please set your Sat Nav for Roslin Glen Country Park. EH25 9PX This will take you to the bottom car park. The road is called the B7003 and links the towns of Roslin and Rosewell. Please take care on the road there are some very tight bends and blind spots
Q. I don't have a car can I still come?
A. Yes, we have decided to run a free shuttle bus service from Roslin village for the 8pm showings. Please click the separate ticket link to buy individual tickets for £7+bf.
Q. Can I get there by public Transport?
A. Yes. the number 37 LRT bus is great and has regular service from Edinburgh to Roslin. The East Coast Bus service 140 is also brilliant coming through the towns of Musselburgh, Dalkeith, Bonnyrigg, Loanhead and Penicuik.
Q. Can I walk to the event?
A. We advise against it! There are no pavements from Roslin so the main road is not safe. The path through the glen is steep and dark with the bridge being closed during the event. All attendees must come through the main vehicle gate.
Q. Where and When is the Free Shuttle Bus?
A. Next to the War Memorial on Wed, Thurs and Sat 7:45, 7:55, 8:05 and 8:15. Returning between 9:30 -10pm
Q. Can I buy a ticket on the gate?
A. We advise getting your tickets in advance in case it sells out as there are limited parking spots. Tickets on the gate are £30 and are only available if there is space in the car park. Individual tickets are £10 so cheaper to buy in advance.
Q. Can I bring my dog?
A. Sorry no pets as there will be a lot of fire and they might get spooked. Guide dogs and service dogs are welcome.
Q. Can I arrive with a larger group?
A. Yes you can, we advise purchasing your tickets in advance to make sure you get the time and day of your choosing.
Q. Do I need to print my tickets?
A. You don't need to print them but please download them to your phone in advance of arrival. We will need to scan your ticket code. You can print the tickets if you prefer and there is also an option to have physical tickets delivered to you for free.
Q. Why do I need a time slot?
A. We have allocated the tickets in 15 minute intervals, this to prevent the car park from getting too busy and to stagger the timed walks. Please try to arrive at the car park for your chosen time slot.
Q. I have people carrier do I have to pay extra?
A. No, lucky you fill your car with as many humans as possible.
Q. Can I take a minibus?
A. Yes but if you have more than 7 people in your vehicle then the ticket price is £5 per head.
Q. How long does it take?
A. The whole experience should last around 1.5 hours.
Q. Will there be food and Drink?
A. Yes. there shall be local traders serving up delicious snacks, hot and cold drinks.
Q. Will there be toilets?
A. Yes we will have porta-loos and a disabled toilet.
Q. Is the event suitable for wheelchairs?
A. Yes, the ground is flat and the paths are well maintained. There are a couple of areas which are slightly more challenging to navigate and also there is some grass which may be affected by the weather.
Q. Will the event still go ahead if the weather is bad?
A. Yes we will go ahead in all weather including rain unless there is a severe weather warning which might make the event unsafe such as high winds, floods or heavy snow and ice.
Q. What happens if the weather is so bad that it is cancelled?
A. We will send notification through the ticket agent 'Brown Paper Tickets'. You will receive either a full refund (minus booking fee) or a replacement ticket for another day.
Q. Can I change the date and time of my ticket?
A. Sorry no the tickets are non refundable or changeable through the ticket agent. Tickets can be sold or gifted to friends or family if you aren't able to make it.
Q. What should I wear?
A. Whatever makes you happy! warm clothes and good footwear are advisable since this is an outdoor event in Scotland so prepare for the worst and hope for the best.
If your question is not answered here then please drop us a line info@pyroceltica.org